WELL 101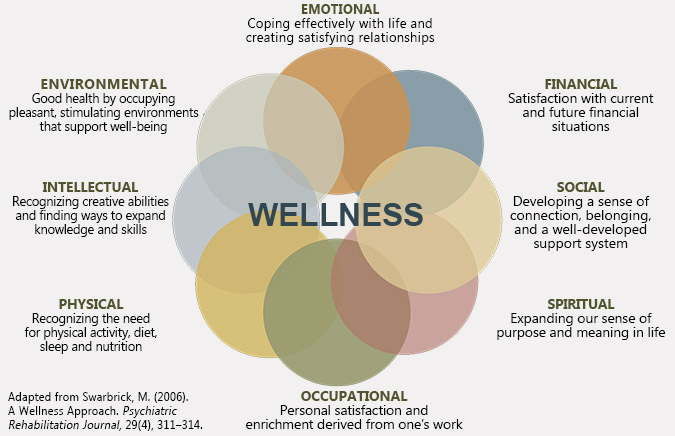 WELL 101 (General Wellness Course Requirement) These course topics address a variety of health and wellness topics centered around the 8 dimensions of wellness listed above.
It is strongly recommended that students complete the WELL 101 requirement before their third year. In order to successfully complete the graduation requirement, students, must complete one WELL 101 from the variety of classes listed below. Not all topics are offered every semester and are subject to change.
WELL 101 is either instructed in a synchronous or asynchronous format.
Synchronous means the class will have in person sessions once a week for 6 weeks.
Asynchronous means that all assignments will be assigned and completed through Blackboard with designated deadlines. 
If a student misses a session or assignment deadline, they will be required to notify their instructor of their absence and complete a make-up assignment. More than one absence will result in a "U" or "Unsatisfactory" grade.
Synchronous Classes
Asynchronous Classes
Other Classes
Expand All
UR LIVING WELL

This course is for students within the UR Living Well Learning Community. Students outside of this group are not able to register. Want to apply to be a part of this community for next semester? Please email Marieka Turner at mturner@richmond.edu for more information.

URWELL Peer Educator

This course is for URWELL Peer Educators and/or CAPS Interns. Students outside of these groups are not able to register for this course.